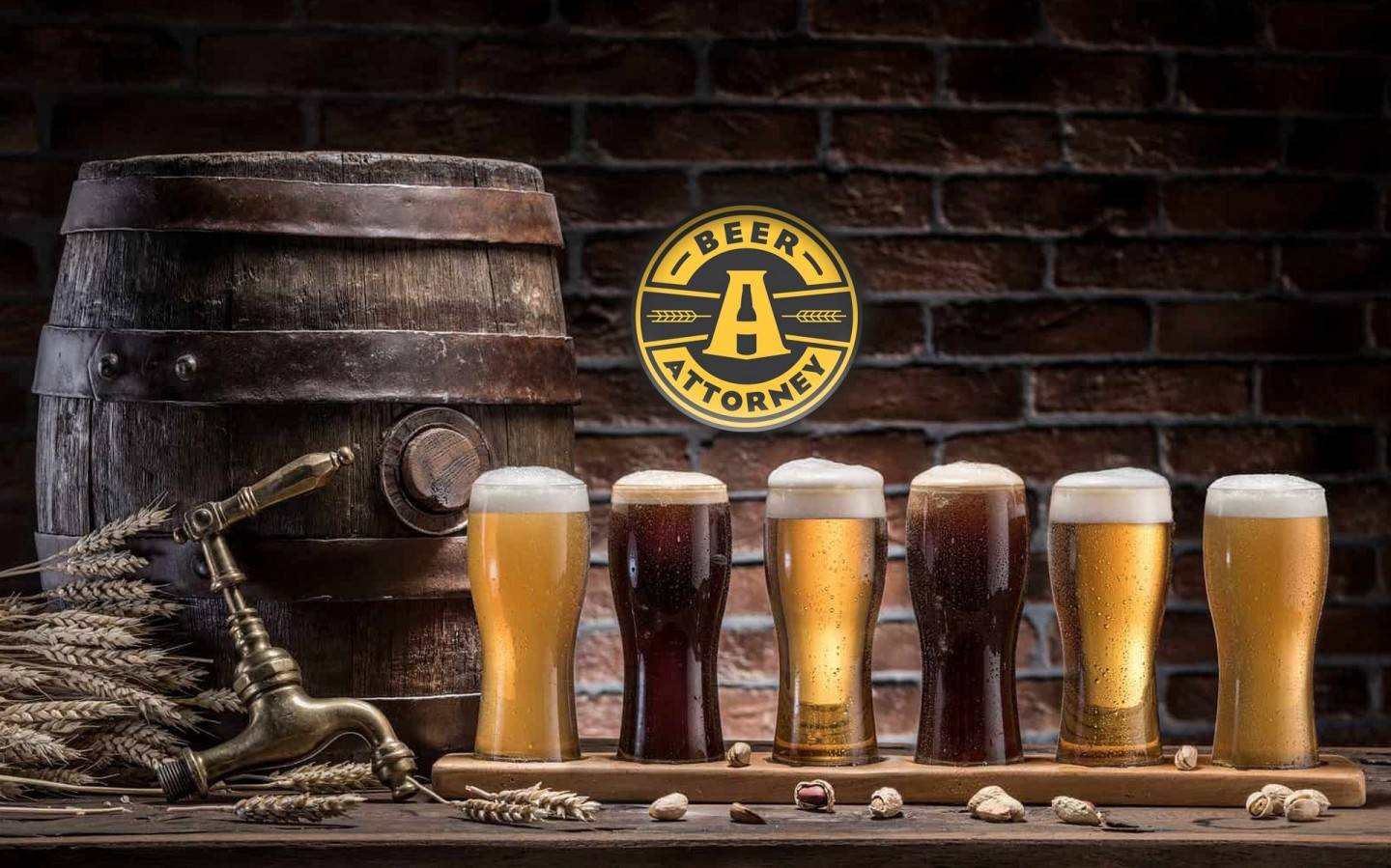 Best Trademark Attorney in Dallas, Texas
We started our humble beginnings in 2010 while working with breweries, and ever since then, we have continuously expanded our services across 31 states in the country. Beer Attorney is known for providing cost-effective legal assistance, including trademark service for breweries and other businesses. Although we are beer attorneys, we extend our professional, responsive, and competent service to all businesses. Our approach has proven to be a successful strategy that helped us be known in the industry. By being personable and offering practical, helpful, and business-focused legal advice, Beer Attorney challenges the common perception of today's lawyers and legal services.
Beer Attorney Legal Services in Dallas, Texas
Beer Attorney is here to help you with your trademark disputes while protecting your brand, just like a sword in a battle. Our trademark service here in Dallas, Texas, will safeguard your brand's name, product, and logo. 
When compared to other legal companies, what sets our trademark attorneys apart? Simple, we work hard to give your trademark the broadest protection possible. Beer Attorney does this by preparing, filing, and pursuing the application of your business trademark application and employing specialist tools to search the United States Patent and Trademark Office database and conduct a web search.
To learn more about our trademark service, read:
The Cost of Trademark for Beers and Breweries
Which is appropriate for my business? Trademark, Copyright, or Parent? 
Trademarks, Beers, and State Lines
The Using of Names in Trademarks for Beer and Breweries
With our decades of experience and a team of professional and competent attorneys, the Beer Attorney can assist you with your other legal business needs. Our corporate service includes: 
Entity formation and structuring.

Owner buyouts.

Business acquisition and disposal.

Reorganization.

Contract negotiation and review.
A distribution agreement is often seen as the marriage between a brewery and a distributor. And just like getting out of a marriage, the process of distribution agreement can sometimes be challenging and costly. Since every state differs in franchise and distribution laws, you need a team of attorneys with experience in assisting breweries across the U.S, just like the Beer Attorney here in Dallas. 
We can assist you in the preparation of the distribution agreement as well as: 
Explain Your State's Franchise Laws

Drafting, Reviewing, or Revising Distribution Agreements

Negotiating Territorial Limitations, Distributor Exclusivity, and Pricing

Flexibility

Conducting Annual Renewal Reviews

Overseeing Post Termination Obligations and Arbitration.
There is a similarity in the initial step of driving your new car and opening your brewery. And it is about possessing a valid license. When it comes to obtaining a license for your brewery, the Beer Attorney in Dallas can help you process your business license so you can "operate" your brand-new brewery. You can think of our Attorneys as your driver education instructor to help you navigate your business legally. 
Our legal licensing assistance also includes: 
Alcohol and Tobacco Tax and Trade Bureau (TTB) Licensing

COLA label approvals

License Conversion

State Licensing

License Amendments

Application Review
While you can't copyright a drink, you can copyright a label design. Since a label design is a work of art, copyright should protect it like one. With a single filing of copyright, you can protect your design for 95 to 120 years. With the legal copyright service of Beer Attorney, we will help you acquire, own, register, and enforce copyrights on your label design while also assisting in preventing copyright infringement. 
To learn more about the ideal ownership for your brand, read: Trademark, Copyright, or Patent - Which is right for my business? 
We are beer attorneys, but we like all kinds of spirits. Just like the United States Patent and Trademark Office, we don't discriminate and treat each alcohol fairly. We are willing to assist all kinds of spirit makers, from distilleries, wineries, cideries, and others, with their business legal needs. The beer attorney is here to help spirit makers with their intellectual property distribution and everything in between. 
To learn more: www.winetrademark.com
The legal team of Beer Attorney in Dallas may act as your "outside" general counsel with the certainty that we can represent you in court and help you with any of your business's legal difficulties. While we currently have our own "core lineup" of legal services, we can help with any "special releases" of legal services your brewery may require.
​​Beer Attorney is a Drumm Law brand. This fact prompts us to believe in the trademark of "different is good." We demonstrate this belief by offering a range of professional legal services while being cost-effective and ensuring to meet the needs of all businesses across all industries, not just in breweries. 
Brewery-related questions? Call the Beer Attorney right away!
Since 2010, Beer Attorney has offered the top legal services and attorneys with a strategic mindset to safeguard your brewery business. We will protect the trademark for your brand whether or not your business is involved in the brewing industry. Get in touch with a Beer Attorney as soon as possible if you have any inquiries about the law, business, or trademarks.
[/vc_column_text]