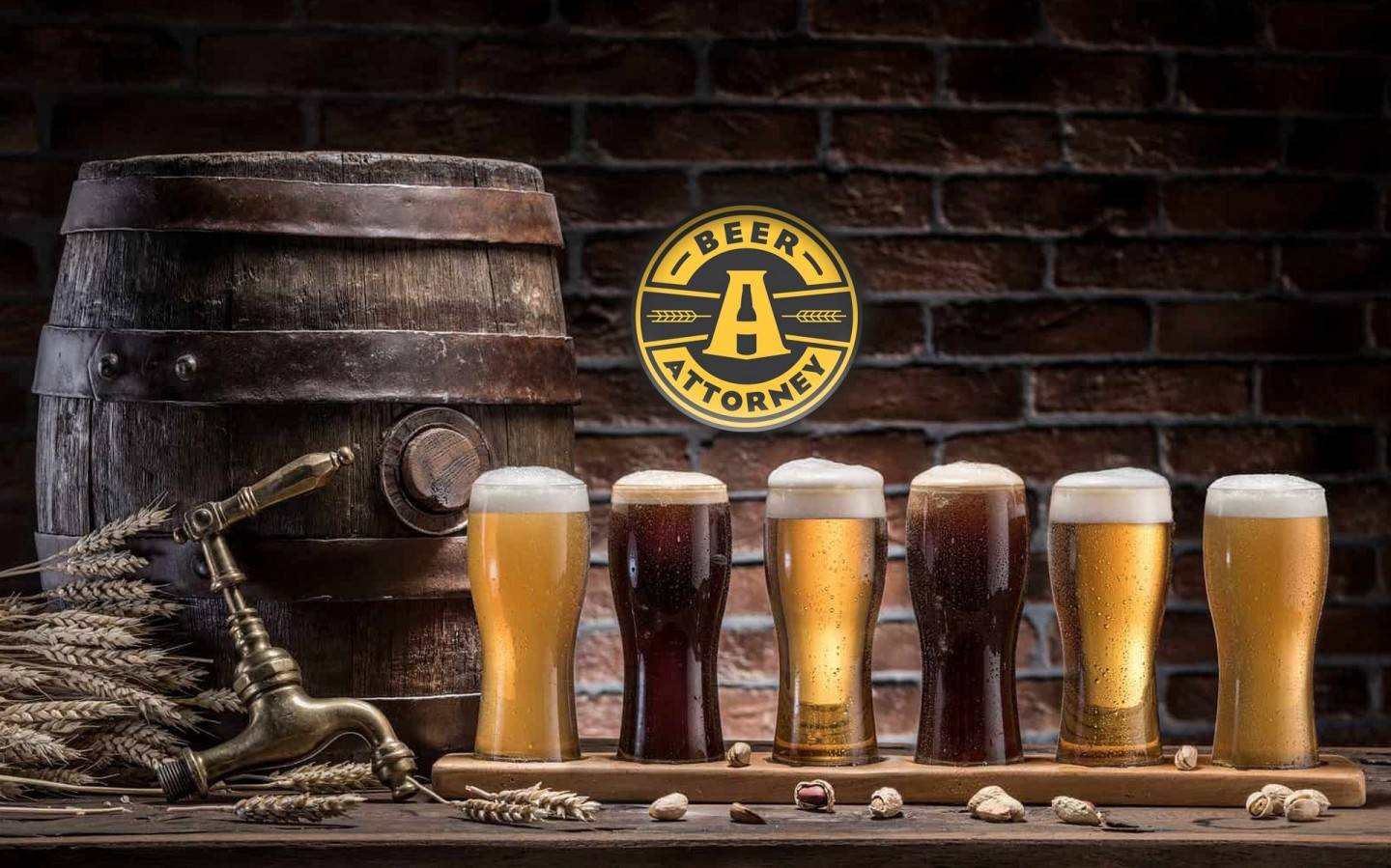 Trademark Attorney Service for Breweries in Madison, Wisconsin
From our humble beginning in 2010 as a Drumm Law brand that started in a simple basement, we are now your spectacular business partner for your brewery business' legal needs available here in Madison, Wisconsin. At Beer Attorney, we offer affordable solutions for any trademark requirements that a business may require. We break the stereotype towards attorneys in this age of legal services by applying an effective strategy of working efficiently across industries while providing a professional, competent, and responsive approach to business. We are amiable and we deliver effective, useful, and business-oriented legal advice, which defies the stereotype of today's legal services
The Legal Services that Beer Attorney Offers
Beer Attorney's trademark service in Madison helps protect your company's products, logo, and brand without breaking the bank. Because we strive to give your brand the broadest protection, we set a higher bar than other trademark attorneys. We use specialized software to search the United States Patent and Trademark Office database and run a web search as part of our trademark service to look for unregistered trademarks. To help safeguard your company at all costs, Beer Attorney also prepares, files, and pursues your company's trademark application.
Additionally, our trademark service also features:
Trademark applications for breweries
Understanding appropriateness of patents, copyrights, and trademarks
Learning more about state lines, beer, and trademarks
Using brand names from breweries or their trademarks
With a decade of experience, we can also assist breweries with their trademarks and other legal business needs. Beer Attorney provides the following business services:
Entity structuring and formation

Owner buyouts

Buying and selling of business(es)

Restructuring

Contract review and negotiation
In business, a distribution agreement is known as the marriage of a brewer and a distributor. And just like marriage, getting out of it is difficult and costly. In the US, each state has its unique set of regulations when it comes to the distribution laws that control contracts between breweries and distributor franchises. As a result, breweries require a specialist with experience assisting brewers across the United States, such as the Beer Attorney, in Madison, Wisconsin. 
Additionally, we offer services in the following forms:
Explain Your State's Franchise Laws

Drafting, Reviewing, or Revising Distribution Agreements

Negotiating Territorial Limitations, Distributor Exclusivity, and Pricing

Flexibility

Conducting Annual Renewal Reviews

Overseeing Post Termination Obligations and Arbitration.
Like your first time driving your car, you cannot do it without a license. The same is true in operating your own brewery business; it will also require a business license. Like a driver education instructor, our team at Beer Attorney will help you throughout the licensing process so you can efficiently "operate" your brewery. Our team can also assist you in:
Alcohol and Tobacco Tax and Trade Bureau (TTB) Licensing

COLA label approvals

License Conversion

State Licensing

License Amendments

Application Review
While it is impossible to copyright a drink, it is feasible to own and have copyright over your label and design. Our attorneys can help you file, acquire, and register a license of ownership copyright so that you can protect your designs from copyright infringement. With the aid of our service, you can use a single copyright filing to maintain ownership of your design for 95 to 120 years.
Continue reading to find out more about the best ownership for your brand: Which is best for my company, a trademark, copyright, or a patent?
We do not promote discrimination at Beer Attorney, an idea that extends to alcohol; we like all kinds of alcohol! We treat all alcohol equally, just like the United States Patent and Trademark Office. Even as Beer Attorneys, we still extend our services and assist different spirit makers like distilleries, wineries, cideries, and others. Beer Attorney is available to assist all craft brewers with their legal and intellectual needs.
The team of attorneys at beer attorney can act as your "outside" general counsel, which can assure you that we can act as a litigation attorney that will help and guide you with any of your business legal disputes. While we have our own "core lineup" of legal services that we offer, we can still help with any "special releases" of legal services your brewery may require. 
Being a Drumm Law brand, Beer Attorney believes "different is good." Like Drumm Law, we are also a full-service law firm. While we are proud beer attorneys, we can still help you with all your business's legal needs, even if your business is outside the beer and brewery industry. 
Have queries about breweries? Call the Beer Attorney right away!
With the best legal advice services and attorneys who have been thinking constructively since 2010, Beer Attorney will safeguard your brewery business. We will protect the trademark for your brand whether or not your business operates in the brewery sector. Call Beer Attorney right away if you have any legal, business, or trademark inquiries.
[/vc_column_text]