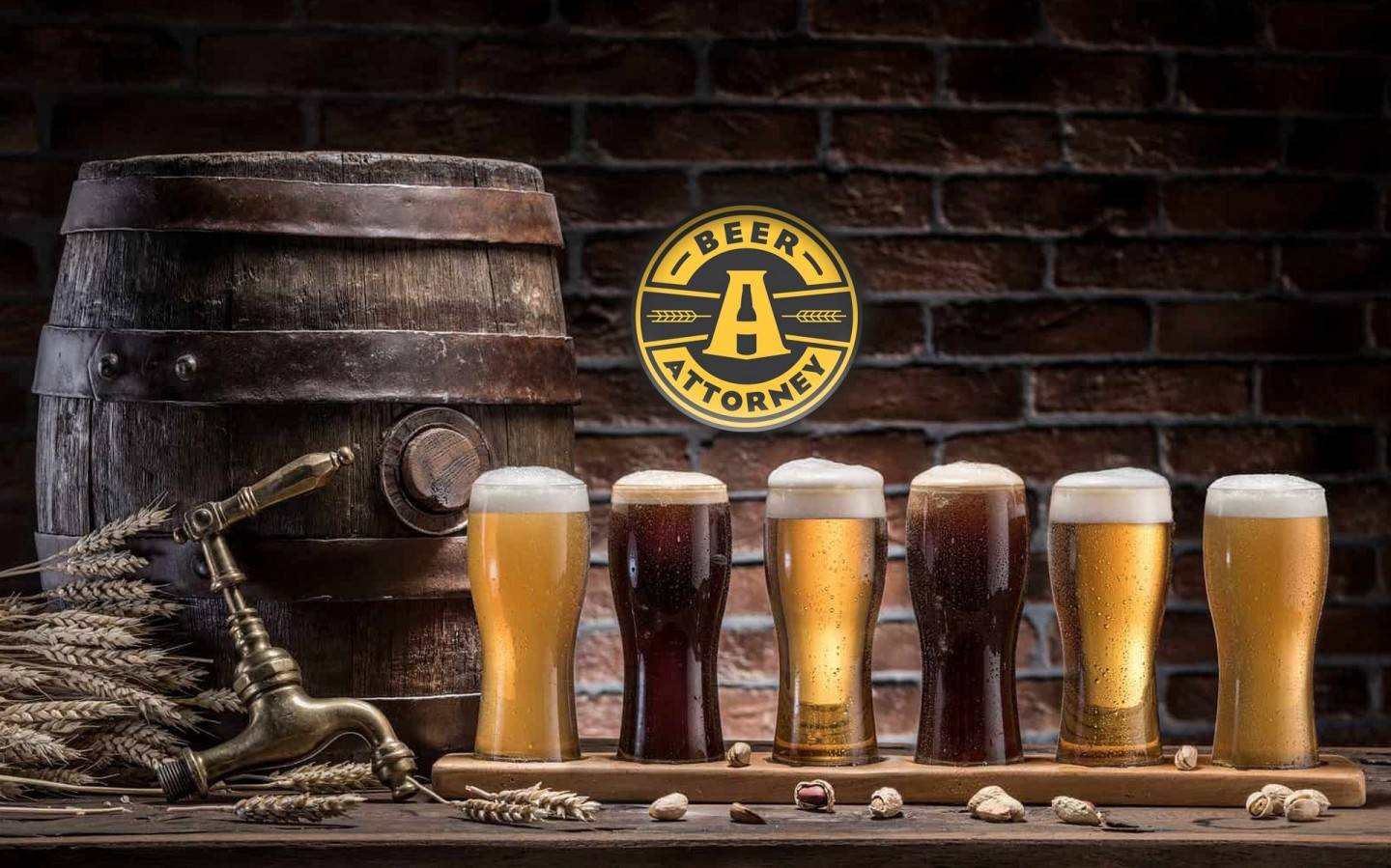 Trademark Brewery Attorney Services Milwaukee 
Starting out with humble beginnings, Beer Attorney is now serving over 31 states for legal services for any trademarks or breweries throughout the nation. We are renowned for offering affordable solutions for any trademark requirements a business may have. Beer Attorney works across all industries, and we provide a professional, competent, and responsive approach that has been proven to be a successful strategy. We pride ourselves on breaking society's stereotypes toward attorneys in this age of legal services. Instead of the traditional ensembles that attorneys are known for, they try to appear more cordial while providing efficient, practical, and business-based legal advice. 
What Beer Attorney can provide for your business
Beer Attorney's trademark service in Milwaukee helps protect your company's brand, product, or logo. What makes us different from other trademark lawyers? Simple, we work to give your brand the broadest protection. From utilizing specialized software to search the United States Patent and Trademark Office database and conduct a web search to find unregistered trademarks, we also prepare, file, and prosecute the application of your own company's trademark to help protect your business at all costs. 
We also help in:
In applying trademarks for Breweries.
In knowing the appropriateness of Trademarks, Copyrights, and Patents. 
In learning more about trademarks, beer, and state lines.
In using names in beer or breweries' trademarks.  
In addition to helping breweries with their trademarks, with our decade-long experience, we also yield our services to other legal business needs. The business services that we offer include:
Entity formation and structuring.

Owner buyouts.

Business acquisition and disposal.

Reorganization.

Contract negotiation and review.
The agreement process between breweries and distributor franchises can be classified as difficult and expensive. Additionally, distribution laws can vary from state to state concerning agreements between breweries and distributor franchises. We offer our assistance to breweries processing their distribution agreements. Not only that, but we also extend our services through: 
Explaining Your State's Franchise Laws

Drafting, Reviewing, or Revising Distribution Agreements

Negotiating Territorial Limitations, Distributor Exclusivity, and Pricing

Flexibility

Conducting Annual Renewal Reviews

Overseeing Post Termination Obligations and Arbitration
Just like owning your first car, you can't drive it around without your license. The same goes with your own brewer business; for it to be fully functioning in the industry, it needs some licensing. Our attorneys in Milwaukee can help you drive around through assisting your journey by helping you in the license processing as well as:
Alcohol and Tobacco Tax and Trade Bureau (TTB) Licensing

COLA label approvals

License Conversion

State Licensing

License Amendments

Application Review
A work of art is worth owning; the only thing you can do to have ownership over it is copyright. Our attorneys can help you file, acquire, and register a license of ownership copyrights to prevent your designs from copyright infringement. With just a single copyright filing with the help of our service, you can practice ownership for your design in a span of 95 to 120 years. 
To know more about the perfect ownership for your brand, read; trademark, copyright, or patent - which is right for my business? 
Our team does not discriminate, including no discrimination in all alcoholic drink kinds. While our name might suggest that we only help breweries, Beer Attorney offers its comprehensive service of legal advice from intellectual property distribution to everything in between to all spirit makers. 
Our Milwaukee team has a core lineup of services that our lawyers provide. However, our legal team is always willing to make adjustments and support your businesses concerning your particular and extraordinary legal needs. Furthermore, we also act as your outside general counsel, which means we work as your litigation attorney who can assist companies with legal or commercial disputes.
Being a brand of Drumm Law, we believe that "different is good," and this includes having to offer different kinds of legal services that will assist all business legal needs, not just in the brewery world. While we are proud to be beer attorneys, we also like helping and assisting legal business needs regardless of the kind of business. 
Protect your trademark and your brand with Beer Attorney
With lawyers who have thought outside the box since 2010 and the best legal advice services, Beer Attorney will protect your brewery service. Whether your business is from the brewery industry or not, your brand's trademark is shielded with us. Contact Beer Attorney to get your legal business and trademark questions answered. 
[/vc_column_text]